Focus On Sound - Online Education Platform
🎵
software development
server architecture
localisation
Dr Simon Foxall (a senior examiner for Edexcel) came to us asking for our expertise: he had developed a good product - a Silverlight based piece of music education software that he wanted to distribute to schools online, but he didn't know where to start.
We worked closely to re-architect his product, including having it re-written in HTML5 to support Apple Macs, tablets and linux machines. Simon needed a solution that would give him the best flexibility and extensibility for the future whilst keeping the system secure and scalable on a tight budget. It was a challenging task and within 2 months we had the first beta version up and running.
Soon after the software was launched, the platform was bought by MusicFirst, part of by the multi-national Music Sales group.
"We have been working with Switch Systems for over a decade now. They set up our original servers, and as we expanded, they transformed it all into a new dynamic AWS system. This was able to cope with thousands of students from all corners of the globe logging onto our education software simultaneously.

 

Since then they have programmed a splendid new admin system for adding new users and classes. Tom, Kris and the team are a delight to work with - efficient, hard-working and completely reliable. I'd recommend Switch Systems to any company".

---

- Dr Simon Foxall, Managing Director, Focus on Sound Ltd
More recently during the pandemic, we worked with Simon to scale the systems to cope with the huge increase in demand for online education.
Focus On Sound now has servers running 24/7 across 4 continents to serve American, Chinese, European and Australian markets.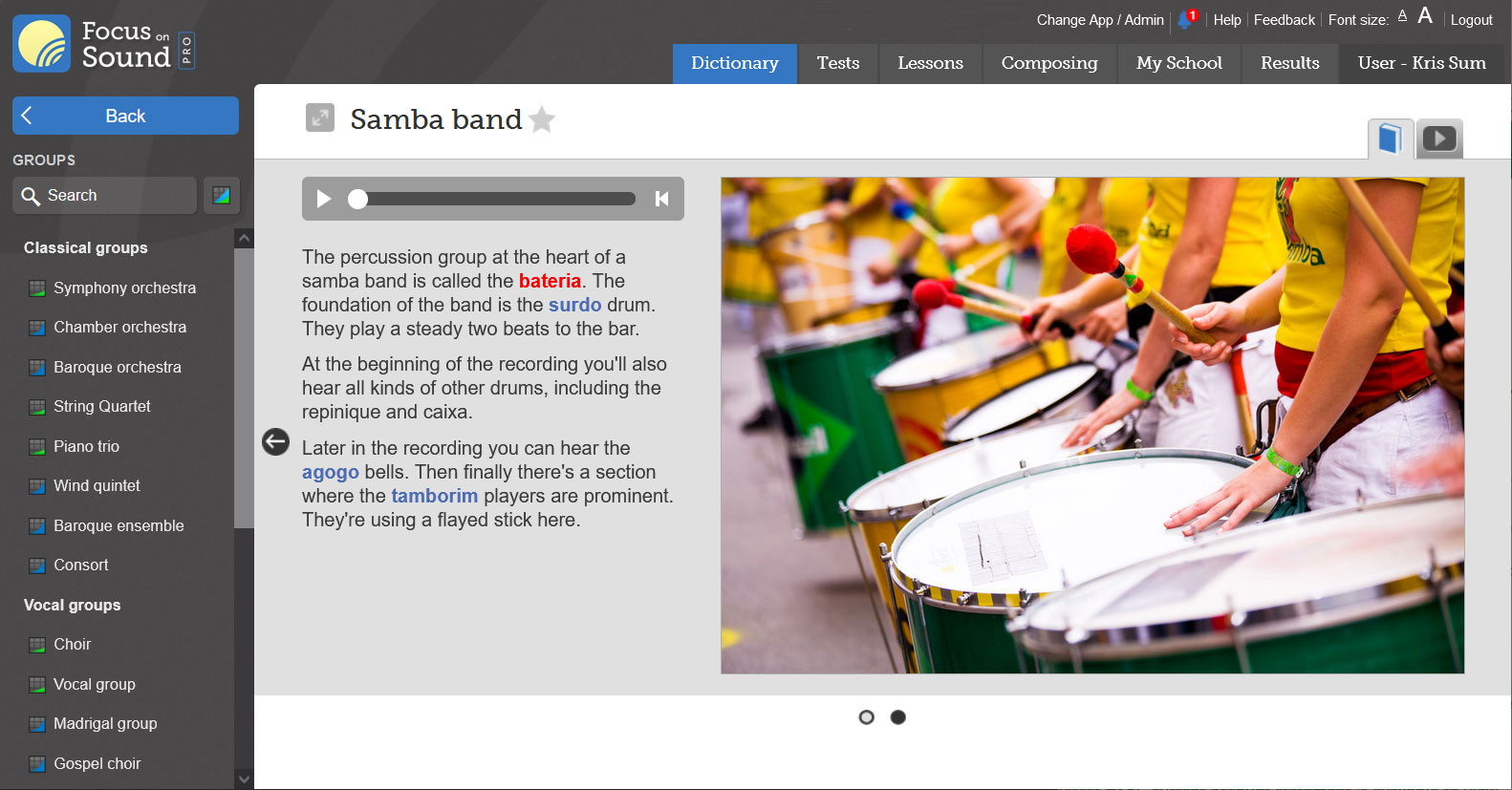 "Focus on Sound does a fantastic job making a long-held dream a reality"
Five stars John Kelleher, Music Teacher magazine

"An amazingly useful resource … an excellent piece of software"
Richard Crozier, Music consultant, formerly Associated Board course director

"A landmark resource . . . . none of the apps I have seen so far come close"
David Ashworth, Teaching Music

"What fabulous resources you have created. The quality of the descriptions, examples, pictures and videos is excellent. Everything works easily both on computer and on my iPhone. Superb!"
David Beeby, Poole Grammar School
---
We've loved working with Simon and his team over the years, and we continue to help them to grow their business and to develop new products, delivered to schools and students across the globe.