AQM - Air Quality Monitoring
🌍
research and development
software development
server architecture
In 2011, Adam was ready to launch a new range of environmental monitoring solutions but there was one thing missing - software that could remotely control and display information from these devices.
These devices are typically installed at quarries, power plants and construction sites. They sample the air for particulate levels, CO2, wind direction and more, then transmit the data over the mobile telephone network. Adam required a fully featured web-based solution to remotely monitor these devices and the sooner he could get one the sooner he could start shipping devices to clients. After contacting Exeter University, Adam was put in touch with us.
The whole Switch Systems team have been fantastic! Their input has helped us develop a product that is leaps and bounds ahead of the competition and has allowed us to expand our product line into neighbouring industries

---

- Adam Gray AQM Managing Director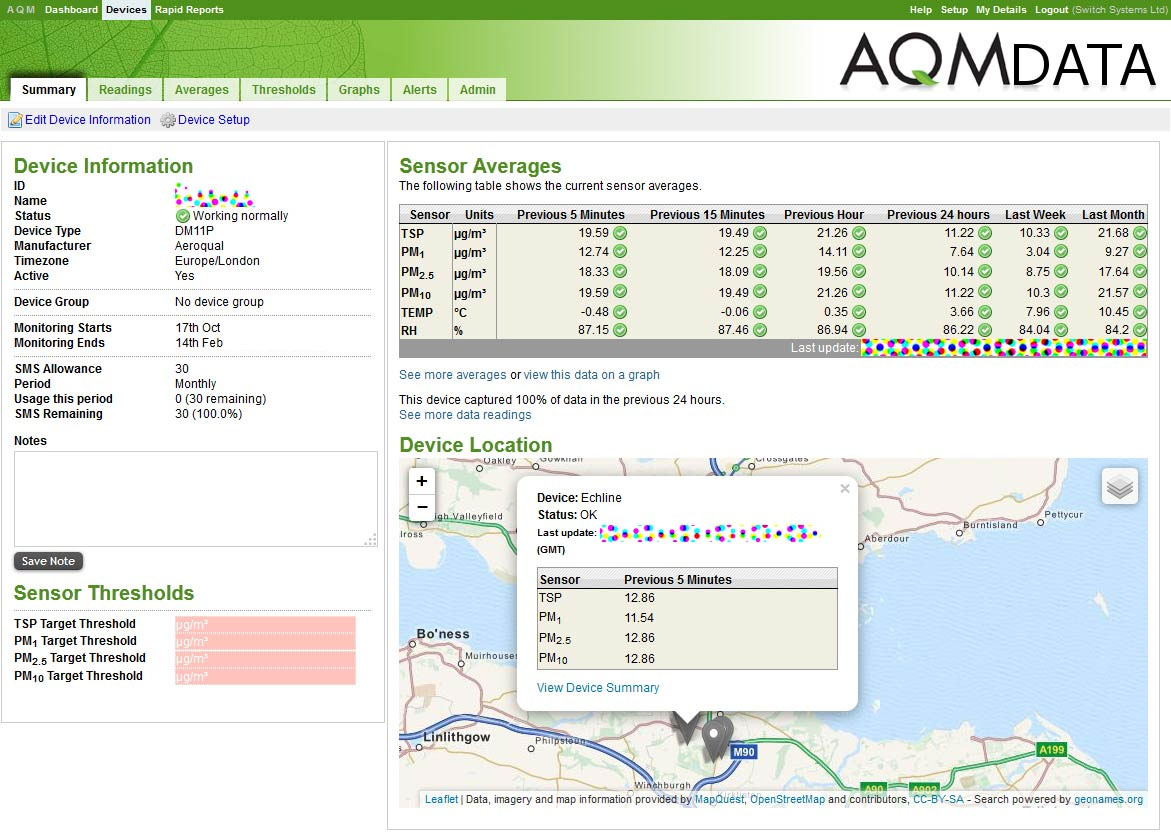 The instruments didn't come with much in the way of documentation, so it was up to our engineers to decipher the serial communications protocols for each device and to work out just how we were going to send/receive data. When we had a working prototype in the lab, we then found compatible industrial modems that would enable us to send the data over the mobile network.
We then design a cloud based system that would be able to support hundreds of these devices. This was essentially 'internet of things' before the term was even coined!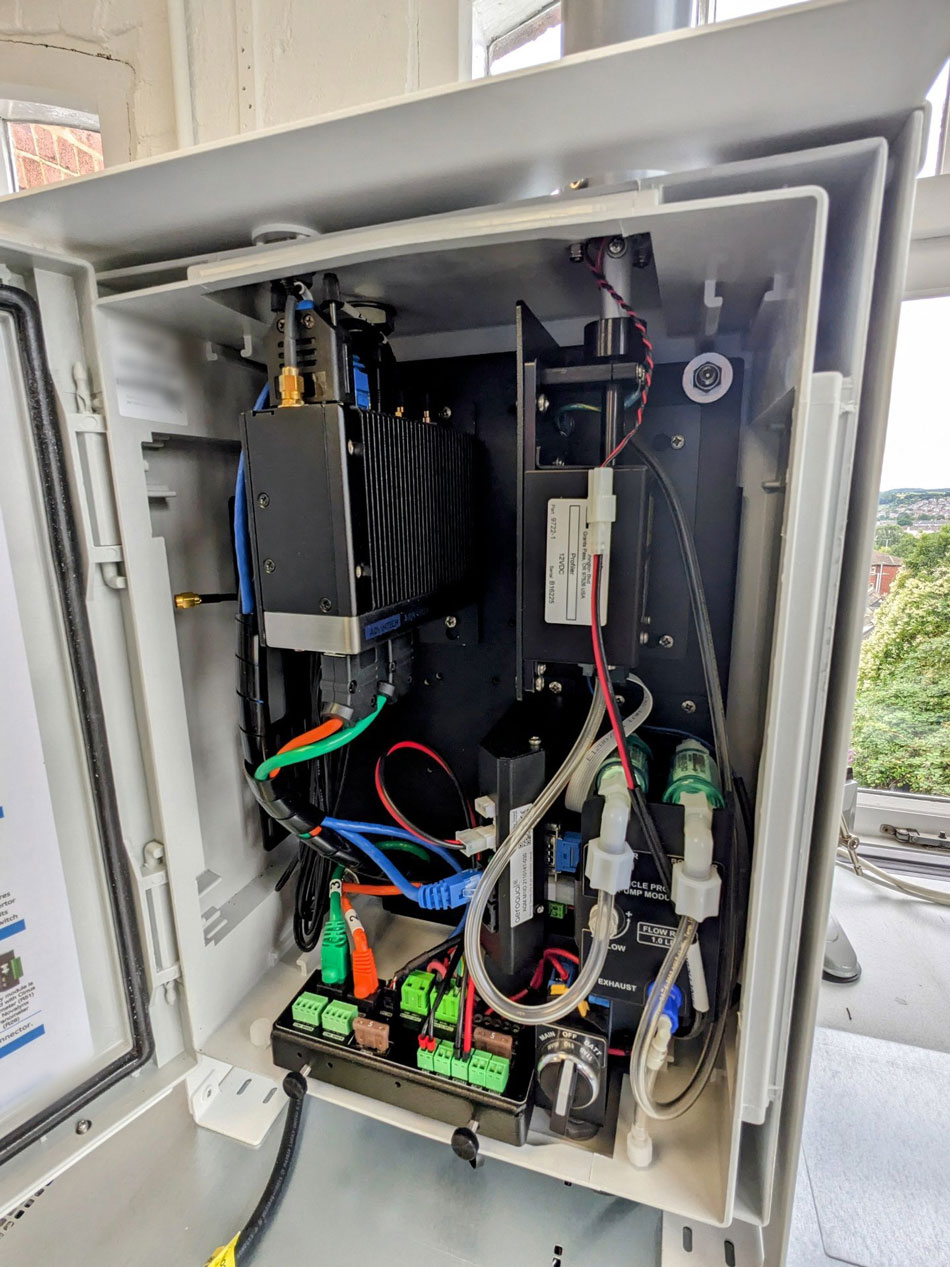 There were many difficult technical challenges with this project, and it's great to be able to continue to provide solutions for over a decade to Adam and his team as their requirements evolve.